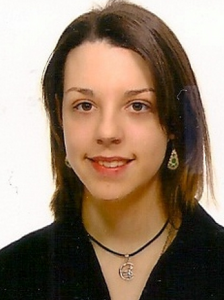 While taking my degree on English Studies at the University of the Basque Country I could not imagine myself as a teacher. I just had a passion for languages. Nevertheless, after trying teaching I have realised that being able to contribute to someone's learning process is my passion.
How did you get into teaching?
The first encounter I had with teaching was the course for teaching Spanish as a foreign language offered by the University, "Universidad Complutense de Madrid". This course introduced me to teaching and provided me the opportunity to get to know my native language (Spanish) better. It made me feel leaning towards becoming a teacher. However, it was not until I came across the opportunity to work as a teacher for children and adults at the language centre, "Centro Zabaldu", that I became fully convinced, teaching is what I want.
This experience changed my mind completely. It made me believe that the right teacher can change any student's life. Now I feel passionate about the process that takes place when someone learns. Seeing a student improving and not only understanding or acquiring knowledge but also creating a bound with the subject provides me with great satisfaction.
Therefore, I searched for other teaching experiences. In "Castmetal Vitoria" I found a stimulating challenge teaching English to adults who gave up studying long ago and had almost no knowledge of English.
On the other hand, the time I spent as a self-employed teacher provided me with the opportunity to enjoy reduced groups sometimes even one to one sessions, where the student has the freedom to learn at their own pace in a way that is unique to them.
Finally, once I finished my degree in English Studies I enrolled straight away into a M.A. master's degree in Secondary School teaching. I decided to choose the distance learning option that the Camilo José Cela University offers because that allowed me to visit other countries in search of job opportunities and experiences. Regarding the master's degree, which I am about to finish once I summit the Master Thesis in June, it has added to my academic training an extensive knowledge on teaching, learning processes and learning types, innovations etc. Moreover, the master's degree allowed me to teach English and History in English in 8th and 10th grade and to enjoy being part of a large teaching community as it is the High School "Presentación de María".
What international experience do you have?
To conclude, I would like to add that the experience of having lived in different countries as a student (Australia, Ireland, Germany) and having taken part in University Exchange Agreements (Erasmus, SICUE) has provided me with the capacities of adapting myself to multicultural settings, communicating in different languages, team working and problem solving skills.
Moreover, the fact that I have worked as an English teacher in different places and belonged to a basketball team and to a scouts group has enabled me to manage and cooperate with groups.