Learn in London With a Private Language Tutor.
The Language Class provides private lessons for the following languages: Italian, Russian, Chinese Mandarin, Spanish, German, English and French. Private language lessons are very effective to learn quickly without wasting time and money. The lessons organised by us a totally flexible so you are free to agree the time and day directly with the teacher, so you will never have the problem to have to miss a class because you can simply reschedule them.
Teachers will always require a 24 hour notice and they will be very happy to accommodate any request.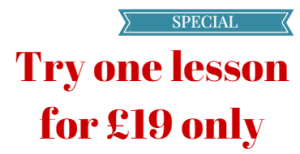 [wpsc_products product_id='2429′]
Private language lessons at your home or at your office.
[wpsc_products product_id='464′]
[wpsc_products product_id='2372′]
[wpsc_products product_id='621′]
[wpsc_products product_id='973′]
Why go private and have a personal tutor?
Who decide to go private normally has tried to take group lessons and found difficult to stick with the fixed lesson schedule. If you are too busy and or your work is too unpredictable, it would be best to try private classes. For some might seem more expensive but in the long term you will discover the flexibility of having a private tutor.
The great advantage of private class it is the level or personal approach that you will received from the teacher. In fact the teacher attention will be be very high and all dedicated to you.
Private language lessons at your office or at your house.
If you prefer to have a teacher who comes to you, we can also accommodate that. Our native and qualified language teacher, will be very happy to travel to any locations in London. Our home language tutors are CRB screened, meaning that they have no criminal records, and this is requirement for all teachers who work with children and vulnerable adults.