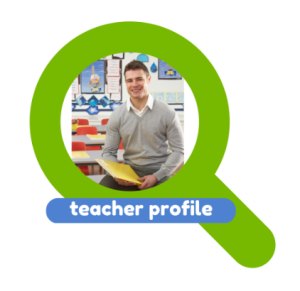 Teacher name: Laura 
[wpsc_products product_id='464′]
I am a qualified Italian native teacher.
I have been teaching Italian for over 12 years .I taught at University for 3 years and at the Foreign Office for 2 years. I am still currently teaching at City Lit, and at the Bishopsgate Institute. At City Lit and at the Bishopsgate Institute, I am teaching Italian to adults at all levels.I am doing ILT training courses and incorporating new technologies in my classes. I have mixed ability classes and have to differentiate between students by giving them different tasks.
At the foreign office, I taught intensive Italian courses to diplomats. I prepared and taught intensive tailored courses for diplomats assigned to Italy for work.
At Goldsmith University, I taught Italian from beginners to advanced business level. Group sizes varied from 6 to 15.I prepared lesson plans and schemes of work. I regularly met with colleagues to evaluate our progress. We observed and assessed each other while teaching to get regular feedback. I, therefore, gained a lot from working within a team.
I have 13 years of experience in private tuition. I have been teaching mainly to adults, but I also taught for 3 years children and teenagers.
I mainly use the communicative method and the choice of activities is essential and has to suit the topic chosen for that day. I believe that it is important to have a clear start to the lesson – students need to know what they are being taught (i.e.the objectives of the lesson need to be clarified upfront).
I always alternate the 4 skills (listening, writing, reading and speaking). Plus, I do lots of role plays, games and group discussions.
In 1985–1989 University Degree in English and Italian Language and Literature
In Sept. 2004 – June 2005 University Certificate in Language Teaching to Adults (CLTA). The course included extensive teaching practice each week throughout the whole year at Goldsmith University.
For beginners and elementary students I use " Nuovo Espresso 1" " Nuovo Espresso2" ""Rapidamente", also, support books like: " Grammatichiamo, Contatti" . These are just some of the books I use. Plus, my own material, authentic material, videos, flash cards, cue cards,Power Point, Electronic Smart Board etc…For intermediate students, I have my own material, plus books like "Linea Diretta" and " Espresso 3". For advanced students I use newspapers and magazines articles, "Magari" Authentic material and my own material.
I do think that is important that a teacher loves what he/she does and that she /he has a positive attitude towards the subject taught and towards the students and their work. I love teaching my language, and I do so by using modern teaching techniques in a friendly, fun and efficient way. I tailor my lessons to meet the needs of my students, whether my students are learning Italian for leisure, business, or academic reasons. I am flexible, patient and enthusiastic, and I always bring variety to my lessons by using different teaching methods in order to keep my students active and motivated. I am highly organised, interested in my students and I always create a positive atmosphere, where students feel valued and encouraged to participate. In fact, a relaxed and at the same time well integrate class, in which students respect one another's opinions and work well together as a team is of a paramount importance to me. I always differentiate in my classes and assess my students in each activity; I am able to anticipate specific and individual problems. I plan my lessons accurately, with lesson plans and schemes of work. I always try to create lessons that are enjoyable and stimulating. I am professional and I always try to strike the right balance between teacher and student talk, but, generally, my classes are "student centred".