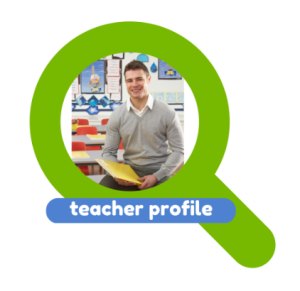 Name of the Teacher: Julio 
Regarding my teaching experience, I am currently working as a Spanish language assistant in a comprehensive school here in London. My main duties are to plan lessons to help students improve their speaking skills in Spanish and to develop their fluency and accuracy in that language. Apart from that, I have organised a Spanish culture club so that students can have access and learn a bit more about the Spanish culture.
Last year I was working in a state-funded school in Granada (Spain) while I was doing my master's degree at the same time. At this school, my main duties were to teach English to students as preschool and primary levels as the result of the previous implementation of the bilingual programme and also I helped other teachers to improve their knowledge of English.
Before all of that, I participated in a programme developed by the University of Granada in which students at their last year of their degree studies (in my case) were selected to help first-year university students to improve their knowledge and skills of English. In this programme, my duties were to plan and instruct the lessons, to establish the objectives and contents to be covered and achieved as well as designing my own materials for teaching the lessons. Finally, I will like to comment that I have also done some private tuition during my summer holidays teaching English to students of different ages.
About my teaching style, I try to be enthusiastic and innovative most of the time. I like students consider learning a language as something useful and enjoyable. I also like to develop students' autonomy and critical thinking since I believe that students are the real agents and participants of their own learning process. I try to do my lessons as much communicative and enjoyable as possible. Similarly, I like to introduce a picture, quote, riddle…so that students have to think a bit about it. I like to raise students' curiosity and common sense. Because of this, I try to be innovative and like to be up-to-dated about educational issues.
I do not know whether I am a great teacher or not. The only thing I know is that I am passionate about language teaching and that I want to work as a language teacher. With respect to the question, I would say that perhaps what makes me a good teacher is that, as a recently post-graduated students I am, I kind of know what students like or not and the things that work or not. Similarly, as I have mentioned above I tried to be as much innovative and enjoyable as possible by introducing new ICTs in the lessons, for example. Another positive aspect could be that I really care for students, I mean, I like to know who my students are and their interests and in case they have any problem they know they can ask me for help. In addition, I like to be up-grated in relation to new methodological trends, materials, ICTs… since I think that a great teacher must be constantly learning new things. And finally, manage skills are very important in teaching and I consider I meet good classroom manage skills.