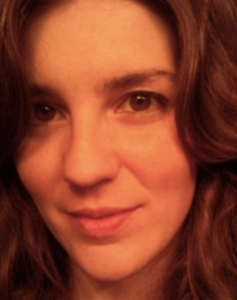 To begin with, I obtain the IH Certificate in Spanish Language Teaching to Adults (CLTA), and I have interacted with students from diverse cultural backgrounds and various age groups (including children and adults). I have experience in both group and private classes. I have worked in a language school for two years and I have also been a private tutor for the past four years.
What is your teaching style?
I am quite creative when it comes to preparing classes and most of all at motivating my students. I encourage active class participation and use group activities to develop social and interpersonal skills. In addition, I can easily adapt to new methods and books, and I am comfortable working with DVDs, computers, and other teaching materials.
An other privilege for me is my character. I am always in a good mood, including my working hours since teaching is something I really enjoy. I am out-going and friendly and because of these qualities that I possess, my students are always really comfortable around me. That makes them participate more willingly in class, with no sense of fear or shame.
My teaching style is interactive. I teach classes based on "guided discovery technique" of learning, also known as an Inductive approach. This technique allows the students to understand the use of the language by themselves, while the teacher is just the guide who helps them, by giving examples, to figure out why or when each tense, word or expression should be used.
My classes are conducted in Spanish only, encouraging students to really learn rapidly.