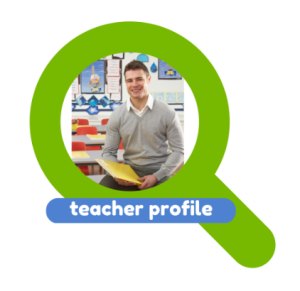 name: Ana Belén
With a diploma in Teaching training, a bachelor´s degree in Anthropology, a Master's degree in Translation and interpreting and a Master´s degree in Applied Linguistic in Spanish as a foreign language, I would love to put my skills in your high school setting and I will try to describe you how below in this letter.
I have 8 years' experience as a Spanish and French teacher and as a foreign language coordinator around France, Spain and the U.S.A. I have been teaching in a high school in Albuquerque, in the U.S.A. as well as at the Instituto Cervantes, which allow me to know and understand different systems and learning backgrounds. I am currently teaching as a Spanish assistant teacher in the University of Roehampton, London. This background has enabled me to develop a special rapport with different groups of population: among my students there are teenagers of different, nationalities, backgrounds and learning styles.
My philosophy of teaching foreign languages comes from my own personal experience as a student, a teacher and a traveler. I am the actual proof of how foreign languages increase your personal and professional chances of succeeding. My beliefs center around the following general ideas: (i) the target language should be used as much as possible in the classroom (ii) the teacher should make the importance and use of the target language clear to the students but without imposing it (iii) the teacher should make the class fun and enjoyable for the students (iv) the students should be as involved as possible. The use of technology, and the sports, hobbies and games I have been taking up during all my life (yoga, dance, and swimming, rock-climbing…) are an excellent way to ensure these goals and enhance the experience both for the teacher and the student in modern classrooms. I also believe that classroom instruction should focus on creating an environment as similar to immersion as possible. For example, teachers should make every effort to only use the target language and encourage students to realize that communication is the key, not perfect grammar. But the most important factor to consider is the beneficiaries targeted; help them to get confident about their language skills to reach their goals without forgetting their individual needs as students and people. That's my objective and the reason why I want to be part of your community of learners.
My own personal experience as a student, tutor, and teacher. This has make me understand the way languages are learn, mixing personal feelings, motivation level and most important, understand the language as a tool to develop your professional carrier, your social network and to enjoy and life the Hispanic culture . This has guided me to actively consider the methods used by my own teachers and collages as well as to monitor the progress of students I helped or taught developing a one-to-one path of communication and a assertive personality.