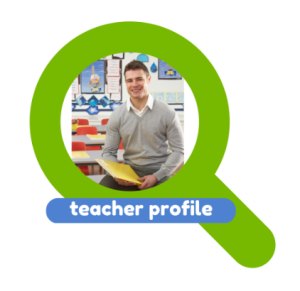 Teacher name: Pamela 
I have several years teaching Spanish as foreign language. I started teaching before finish the university in a school in my town called Inkas del Peru.The lessons were very intensive four hours a day , well those students took lessons for 2, 3, 4 or five weeks, so I could see the progress they were making every week, it was amazing because in two weeks they could actually communicated with people on the street , not perfect but they could do things by themselves, that made me so content.
After few years i moved to Spain and then I moved to Germany,there I worked as Spanish teacher in 3 public schools for adults called Volkshochschule, I worked since 10/2010-03/2013 then my husband got a fantastic Job here in London then we moved here in 04/2014. I recently finished a CLTA course (Spanish Certificate in Language Teaching to Adults CLTA) at International House London. I have worked using different teaching approaches for example Grammar translation approach, direct method and the last that I learned in the CLTA course The Communicative approach or method. In Germany I taught using the grammar translation approach, in Germany the grammar is very important that must be because when you learn German as foreign language it is very important to get to know the grammar very well in order to create a sentence. When I made my lesson plan I didn't have to be really specific in what i was going to teach that day. I explained all the rules and the instructions in German, so it was not so difficult for the students to get the idea of what was about the theme, because I mostly talked to them in German, but it was because the headteacher asked me to do it that way. When i worked in Peru teaching spanish was a very rich experience because i developed my "own" teaching approach , I even designed the students book.
For me to be a great teacher is someone that never stops trying, never stops learning and never stops caring about the students.There is never a truly answer for us. Teaching is a vocation of the heart, teaching is my passion. A great teacher is capable to inspire his/her students to achieve their goals.A great teacher constantly praises and encourages efforts also goes above and beyond for the students and the school. A great teacher tries to know better each student and learn about student's weaknesses and strengths in order to help them to improve or get better.