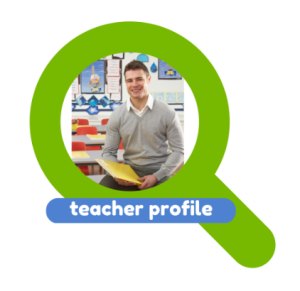 Name: Davit 
What makes a good teacher is his ability to understand the requirements of the student. Sometimes a student think that he knows what are his mistakes. This is my aim to find and correct the mistakes the student is making but does not know.
From my experience as an economics teacher for high school students, a good relationship with the student allows to a better understanding characterized by relevant examples.
Also, the teacher has to adapt himself to the student's level, going on step by step. By respecting the student or the students feel safe to express their knowledge, their feelings though learn how to respect the teacher and the other students.
My aim when I am teaching is to reach a high expectations, not only erasing the mistakes of the student but to bring him to a higher level.
Taking account about this fact, a good teacher has to be flexible when a lesson is not working by using other tools and examples to ensure that everyone is understanding the lesson.
From my experience, if the teacher must create a safe relationship with the students, he also must be the leader. A leader means the teacher is not the only one to talk but he is a leader when is creating a relevant discussion with students about the lesson. A lesson is not finished after a session, the student must make his homework after. He must understand that homework are useful for him and his understanding of the matter.
The last but not the least, a good teacher is also someone who loves to teach, to help the students. Being passionate about this work is mandatory and it allows the students to be inspired, to create new vocations.
This is my ideas and my experience as teacher.
What makes me a great teacher is my ability to make a student confident and comfortable with the relationship with me by using the right words and making a full check of the student, including the strengths and the weakness. It allows me to improve the strengths and to erase the weakness. By being professional, I am never going to make a tuition without preparing the lesson at home before. A lesson has to be well structured. Also by being motivated and enthusiastic about my job. It improves the probability to help very well the student and to keep a good relationship.