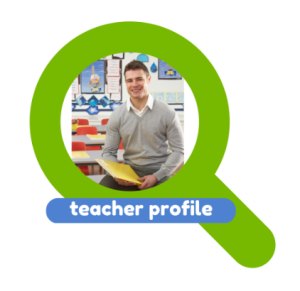 Teacher name: Marie
I recently came back from four years spent in Mexico where I studied to become a French teacher and was working as one at the same time. I developed a broad experience in this area and learned to organise my classes in the private sector as well as in the public one, to teach to a group as well as individuals, and to have students from all levels.
I have given French classes to students from level A to C, in classes and through Skype. I worked for a language school (Klap&Co) where the professors had to organize alone its classes and, at the end of each months, we had to send a repport to the school with the themes we had taught in classes. Also, we had to reflect on the weakness and strength of each student so as to adapt our class to them and to the way they learn the language.
At the same time, I studied at the Autonomous University of Mexico to be a French teacher foreign language (FLE). I learned to work individually as well as in a team.
Before my four years in Mexico, I studied a Master in Brussels, my native place, in English and Spanish Language and Literature. I have always been interested in the culture of theses languages as well as in the culture of my own language. This point is an advantage for me and the way I teach French in class because I always introduce various points of the French culture (from France, Belgium, Switzerland, Canada, etc) in my class. In fact, the culture is part of the language and identity, that is why it is so important to give the same importance to culture than to the language itself.
After four years in Mexico, I master Spanish as a second language. I am half Belgian half Mexican and I can say it is a cultural wealth. With my experience in French teaching, my studies to be a French teacher and my years spent in Mexico, I am certain I can teach this second language as well as French. That is the reason why I would like to apply on your language school as a French and Spanish teacher.
My teaching experience, my openness to new cultures and my facility to adapt to new surroundings taught me to teach with passion, patience and dynamism. I am convinced that those skills would allow me to be a suitable teacher in a dynamic school like yours. I am rigorous in my work, good at prioritising and like to plan it in advance. I for instance demonstrated this ability while I was working as a French teacher at Klap&Co, a Mexican language school, where I organised many individual and group class for different levels for a same day. Besides working individually, I also enjoy working in team.