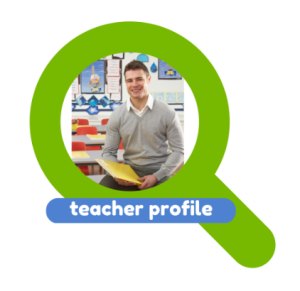 Alice R. – Italian Teacher
Education
– BA in International and Diplomatic Studies (University of Trieste – Italy) – Postgraduate Diploma in International Studies (Rhodes University – South Africa) – MA in Teaching Italian as a Foreign Language (University of Udine)
Style of Teaching: 
My teaching style is strongly student-centered and aimed at balacing grammar study with that of the Italian culture and history. It is also engaging, motivating, focused and goal-oriented. I like to use textbooks as well as videos, songs, flashcards to make the lessons more interesting, depending on the target students I have.
Teaching experience:
– I have taught first year students at an Italian secondary school with a high number of foreign students. I have devised and designed Italian grammar and literature lessons consistent with government-approved programs and guidelines for this subject during the first year of secondary education. Working closely with the head Italian teacher, implementing programs tailored to meet each student's needs and aiming at achieving good oral and written comprehension skills by the end of the school year. Preparing additional study materials, homework assignments and tests. – I have also extensively tutored several primary and secondary school pupils in a variety of subject ranging from Italian and English to History, Geography and French.
---
Charlotte M. – French teacher
Master in Business Administration Bachelor in Business Administration Degree in French literature French Child worker degree
Style of Teaching: 
I have a student-oriented teaching style focuses on each particular student, as this style assumes every student learns in a different capacity.
Teaching experience:
Tutor & Children's Holiday Camp Teacher– 2005 to 2007 – PARIS Responsibilities • During my two years studying literature at university, I was the tutor of a little boy of 8 years old for 2 years. Once a week, I helped him with his homework. • I took care of groups of children aged between 4 and 12 years old during school holidays Au Pair" in Bangkok – Jan 2013 – June 2013 I took care of a 6 year-old French girl whose French parents are expatriates in Bangkok Responsibilities • To provide tuition for homework, • Basic English tuition, • Organisation of games and cultural activities 7 years of professional experience (including training responsibilities)
---
Kirsten R – German teacher
Education
BA (Hon) 2.1 in Applied Languages, PGCE in German and Spanish, Brunel University
Style of Teaching: 
I'm a very experienced, German native teacher with lots of energy, enthusiasm and patience .
Teaching experience:
I have been teaching as a freelance German teacher since 2001 several agencies and am therefore familiar with GCSE and A-level teaching. I now teach mainly Corporate clients in the City on a 1:1 basis and in groups.
---
Enrique M. – Spanish teacher
Education
1.-PhD. Student in the department of education. Investigation title: "The influence of the students' self-concept in their academic achievement" 2.-Master´s degree in teacher training for compulsory and upper secondary education, vocational training and foreign language teaching (educational guidance and counseling). 3.-Master's degree in psychopedagogy 4.-Primary teaching degree. 5.-PE teaching degree
Style of Teaching: 
I always motivate the studients in order to work hard. I don't mind what's their level of spanish, because if they want they can improve it. Actitude is more important than aptitud.
Teaching experience:
1.-Teacher assistant in "Alejo Vera" High-school, Guadalajara, Spain. -Responsible for private tuition of individual students. -Responsible for communicating students' progress with their families. 2.-Teacher assistant in "Cardenal Mendoza" Primary school, Guadalajara, Spain. -Responsible for helping struggling students. -Preparation of lessons for struggling students