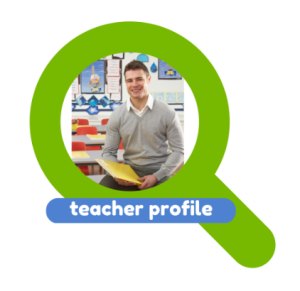 Teacher name: Andrea
[wpsc_products product_id='973′]
Teaching Degree in Elementary Education with a Disciplinary Major in English(2009/2012) at University of Navarra (Spain). Comparable to British Bachelor (Honours) degree.
Enthusiastic, well-organised and creative primary teacher with excellent classroom management as well as a high commitment to safeguarding the welfare of pupils at all times. Developing and fostering the appropriate skills and social abilities to enable the optimum development of children according to their ages, abilities and aptitudes.
Currently looking for a challenging teaching role where to further develop my existing knowledge and skills.
Relevant experiences working with children from 0 to 15 years as a tutor, teaching assistant, primary teacher, leisure camp instructor…
Main duties:
– Organizing Timetables.
– Setting out objectives.
-Organizing learning activities and other teaching materials.
– Monitoring and assessing students' progress.
– Providing teaching support on main subjects: English, Maths, Science, Languages
– Planning stimulating activities to encourage their learning aptitudes and skills.
– Assisting the teacher in the management of pupils and classroom.
– Providing general support and one to one assistance for pupils.
– Helping children with their learning and social development.
– Building site planning: time control and work monitoring.
– Assisting with the preparation of a comfortable learning environment.
– Delivering educational programs and assessing their impact on pupils.
– Producing up to date records and reports as required.
– Monitoring pupils' performance.
– Assisting in implementing Individual Education Programs for Students.
– Providing extra support to children with special learning needs.
Like to teach in a creative way, playing and enjoying while they are learning. Is not just a job is what I love to do.
I am able to establish a supportive relationship with students as well as with fellow teachers in order to reinforce a good learning environment for pupils. I am always willing to assume additional responsibility whenever needed and I am able to meet deadlines and multitask in fast pace environments. Always engaged in a continuous learning to broaden my knowledge and experience. Professional Abilities Effective Teaching Strategies Managing Class Resources Devise, Write & Produce Teaching Materials Managing Challenging Behaviours Ensuring a Safe & Secure Learning Environment IT skills My best point is my creativity and my ambition to see good results on my pupils