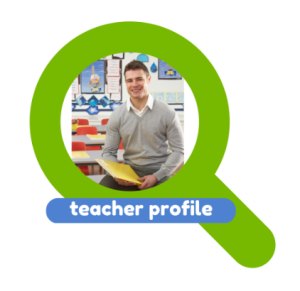 Name of the teacher: Silvia
I worked for several years in a private Language school in the North of Italy, where I taught English, Spanish, French and Italian for foreign learners. In the school I took care of searching and arranging for the materials for the classes and teaching, keeping up-to-date on teaching methods and materials in order to build a complete and rich path of study for the students. I was also responsible to participate to the selection of other teachers for the school given my competency and knowledge of English, French and Spanish (I also spent several months in France and on the island of St. Martin where French is the second official language). I also prepared and corrected the exams the students regularly take. I'm always attentive and interested in improving the quality of the lessons offered, integrating them with notions of culture, history and history of the language related to the language studied, all of this cooperating with the language coordinator. I always engage and captivate my students' attention also through virtual learning in many different ways and with different means such as cinema, theatre, arts and music, reminding them that the beauty and richness of a culture can better be understood through the complete understanding of its inner language system.
I served as Language Teaching Assistant in the Department of Italian Studies at Wellesley College (Wellesley, Massachusetts USA), through the Overseas scholarship I received from the University of Bologna during my graduate studies, for an academic year, from August 2012 until May 2013. My duties included:
• acting as a language resource for those Wellesley students who had opted to live on the College's Italian Cluster;
• offering drop-in office hours for students needing extra help with their Italian;
• assisting advanced students with their writing skills;
• organizing weekly Italian Tables for interested students;
• assisting students about to go to Bologna on the College's Eastern College Consortium program;
• co-organizing two series of Italian films;
• organizing and preparing other Italian-based social events, such as dinners;
• acting as occasional supplemental teacher for language courses.
These teaching experiences have shown me how rewarding is to pass your skills and knowledge on to someone, so doing inspiring the posterity. I wish to transmit to my students the belief that a foreign language is not an exclusive space, on the contrary, as long as there is interest, enthusiasm and commitment, anyone can gain access to it and benefit from it in many ways.
I am an enthusiastic communicator with a pleasant personality, I have excellent team working skills, genuine interest in people education; I am highly organized with good time organization and project management skills. I am able to relate in heterogeneous and multicultural contexts. I speak and write fluently English, French and Spanish, and I also read and speak a little of Catalan and German. Thanks to my Master of Arts at the University of Bologna, in Language, Society and Communication I have developed and reached a highly practical competency and deep theoretical knowledge in two languages of international communication, English and Spanish (level C2).