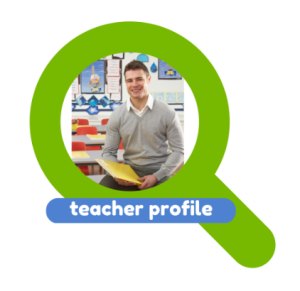 Teacher name: Daniela 
I am highly interested in sharing my knowledge, education and experience in the UK.
I have worked with kids from all backgrounds and taught for the last 5 years, adults and children.
I am specialized in French, and know the curriculum for grades 1-7 for any subject.
I believe that reading is the greatest tool of knowledge and in critical thinking formation, I believe that the highest education one can have is educating their heart in order to have their mind in harmony with their soul.
Every time I see a child improving their self esteem, when I see their wings grow and see how much they can achieve, it brings joy in knowing I could make a difference. In that moment I know I've achieved something bigger than me, I made a difference. I teach for the reason to make a difference. I have been also helping students with lack of confidence, with weak results in school, with lack of focus for the last three years and every time I see them more confident, eager to learn more, to see education as a friend in building their future and character for me it suffice. I have been so gratefully lucky teach in a diverse community with kids from different backgrounds, as I am a firm believe in multiculturalism and diversity and encourager.
My why results from wanting to make a difference. I know I have been a helping hand, I know a child has more confidence and knows more, trust himself/ herself more and his /her capacities, wants to learn more, develop their knowledge in a foreign language (French), that for me is an accomplishment.
Please kindly visit my website for the testimonials
lovetoteach.webs.com
I have a BA in foreign Languages, majoring in French / English.
I have been volunteering for 2 years in Canada to aid New Immigrants integrate in workplace, environment and cultural differences.
I have over 4 years experience in technology.
I have A CPR/ First AID and I am also a dance/ yoga instructor for children to create a balanced health, mind and spirit education.