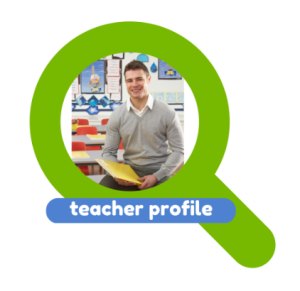 Name of the teacher: Diane 
After graduating in English literature I started out as a replacement teacher in my home country Luxembourg, teaching German and French (fluent in both). Now I have moved back to London I would love to expand my teaching experience.
I have to admit that I am a bit of an idealist and my main attitude is that everyone can learn regardless of the student's prior education, experience and circumstances. Even though it is eventually the student who has to do the studying, the teacher plays a key role by offering them the best possible learning experience as well as a sense of compassion, meaning that it is crucial to show my students that I want them to improve and succeed. Therefore it is important for me to build a positive relationship with my students, demonstrating my enthusiasm.
I also tend to strongly involve students in the lesson as far as the situation allows it. I give them the opportunity to express their own ideas and am open to suggestions as I not only want to teach them but I also want to improve myself and make the lessons more relevant to them. Therefore I always try my best to design my lessons according to their individual needs, if possible. Appropriately I take notes during each lesson to become aware of issues, which then allows me to go back to them and improve them.
Likewise I prefer to be organized, planning my lessons, although flexibility is a necessity in the job as you cannot really foresee the outcome of the lesson. Nevertheless I plan my lessons in order to have clear objectives that are also evident to the students.
As a teacher I like to share my enthusiasm as it makes the teaching climate more enjoyable for both teacher and students. You cannot expect the students to be motivated if the teacher does not seem genuinely interested in their success. Having encounters some difficulties in my early school years I can empathize with students when they are encountering problems and I do not judge them but try to improve their learning experience accordingly. However I strictly want them to improve themselves and refuse to do something for them which they can do themselves, I am only there to teach them not to their work for them. To conclude I also think that as a teacher it is essential to have a good sense of humor, for mistakes, interruptions, misunderstandings and other unplanned situations are inevitable, therefore it is important to have a good laugh together instead of judging and building up unnecessary pressure.