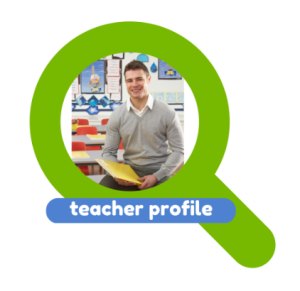 My name is Karen M. I am an Italian citizen (Italian is my native language) with solid and extensive experience in teaching Italian overseas.
In 2004 I graduated from the Catholic University of the Sacred Heart (Milan, Italy) with a Bachelor of Arts, Honours in Media/Film Studies. In 2005 I moved to Melbourne (Australia) where I became a fully qualified teacher after completing my Postgraduate Diploma in Education (Secondary Teaching), and taught Italian here for 9 years.
I recently decided to move to London to be closer to my family.
While overseas, I taught Italian at all levels (beginners to advanced) to students of all ages and abilities in both language centres and high schools.
When teaching, I employ a variety of teaching methods such as the communicative method; as well as audio-lingual, direct and sociocognitive approaches among others.
This means, for instance, that my learning activities include a varied range of tasks that mimic the use of the Italian language in real life situations. Grammar rules are never the focus of a lesson. Grammar is taught inductively; rules are generalised from practice, experience and examples.
The acquisition of the ability to speak in another language has mainly communicative purposes. In that sense, it goes beyond grammar, including body language, cultural assumptions and it is context specific. Learning a language is a social activity and it should be fun! Learning Italian also means developing an understanding of Italian culture, customs and traditions.
In my lessons I like to create a friendly and enthusiastic environment were everyone feels comfortable in participating and is engaged in the activities.
When teaching, I like to incorporated the use of ICT both in class and to support individual extended learning outside classroom. I aim to create lessons that focus on the development of speaking, listening, reading and writing skills using all sort of authentic material (newspaper, magazines etc.), audio-visual texts (tv commercials, songs, films etc.) and recordings, just to mention some.
I am very passionate about Italian language and culture and I am writing to you in the hope to be able to continue teaching Italian also in London.
Thank you,
Karen