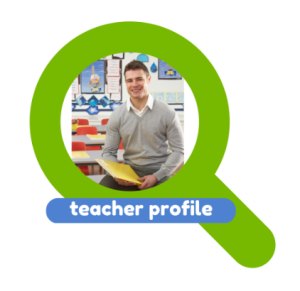 Teacher name: Natalia 
I am a Qualified Spanish Teacher. I had my first experience teaching in a secondary School in Spain few years ago. Since I came to London, two years ago, I have been working as a Spanish Preschool Teacher for pupils aged 3-4 years old. It has been a great experience in my teaching career! Nowadays I am working as a Spanish Tutor to adults, doing one to one lessons for students of all levels of the Common European Framework of Reference for Languages (A1-C1). I hold the Qualified Teacher Status (QTS) and a Bachelor's Degree in Communication and I am currently studying the Graduate Certificate in Spanish Language Teaching to Adults (GCSLTA) at The Instituto Cervantes of London.
As a teacher, I am supportive of the Communicative Approach, based on the idea that learning a language successfully involves that learners practice to communicate in real situations where they can develop their natural communication skills and strategies to acquire the target language. As part of my teaching style, I also believe in the importance of teaching grammar and lexis inductively to make the students deduce, through examples, the grammar rules and words meanings. In that way students can think and realise by themselves, they are able to build their own strategies and, consequently, the learning process will be more effective. I spite of supporting one method or another, I think the best teaching practice consists in meeting the students' needs and interests, that is why I am really sensitive with the preferences of the students regarding to the lessons and I am flexible and adapt my methodology to the characteristics of each group.
What makes you a good teacher?
I am passionate about teaching Spanish to pupils of all ages and I always bring my enthusiasm and creative ideas into the classroom in order to keep the students motivated at all times. I possess excellent organization and communication skills and I am responsible, reliable, friendly and approachable person. I like to prepare carefully my lessons and adapt my methodology to the characteristics and preferences of the students. I am enthusiastic and energetic and I enjoy learning new procedures and looking for new and original resources to use in my lessons. From my professional experience working both as a Spanish Tutor and as a Preschool Spanish Teacher, I have always received positive feedbacks from managers, colleagues, parents and students for my commitment and excellent job performance.