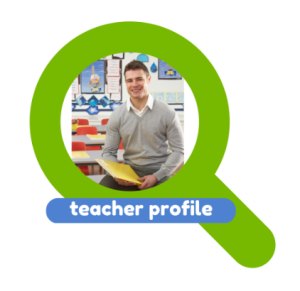 Teacher name: Cristina 
I am a great teacher because I am a languages lover myself. I am mother tongue Italian and I love my language and literature. That's why I try to teach it in the best way I can: I want it to be treated with the respect it deserves. I am also fluent in Portuguese, having studied foreign languages at University. At the moment I am taking Russian classes. I think knowing more languages helps me teaching better because I know how my students' languages work. Moreover, I am a cheerful person who loves to talk and know new people, which makes me love every single student who crosses my path. I am precise and patient and seeing students learning is my big reward.
My first experience as an Italian teacher for foreigners was during the DITALS (certificate for teaching Italian to foreigners) course, as we had to practice what we learnt during classes. Afterwards I started a cooperation with a local language school as well as with my neighbourhood kinder garden and primary school, where I organised free Italian courses for foreign students' parents. I use what we call Humanistic method, starting from everyday life dialogues, newsapaper's articles and student's experiences. From these, I get to the rules that regulate my language. I normally use books and photocopies that the school management prepares after my suggestion and sometimes I collect material from the Internet. I can teach both to adults and to children, having taken the corresponding DITALS certification. With children I always start from everyday life and never insist on rules. I let the children understand the rule by practicing the language or just present rules as games. When teaching to adults I make a difference between those who decided to study Italian for pleasure and those who have to, which are almost always immigrants. With the latter, I concentrate most on giving them the instruments to communicate in the most independent way, after that, I expand the contents of my lessons.