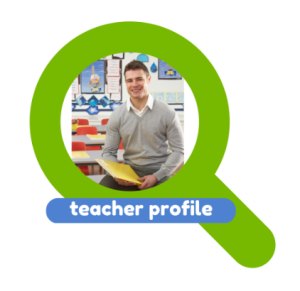 Teacher name: Katrine 
I taught Italian Language, Literature and History at university and high school students.
As a university tutor, I helped students during their thesis preparation, I checked grammar and syntax mistakes in the projects and did useful research. In my opinion, one good method to learn is the self-learning: I showed my students their mistakes and brought them to understand what they did wrong, so they would not repeat the same error again. I also gave assistance and support to students.
As a Teacher, I taught Italian, History and Literature, I gave assistance and support in the learning process. I achieved abilities in communicating with the students and in teaching them how to learn the language:
– First of all, at the beginning, I think it is useful to explain the official rules of the grammar.
I believe grammar is an important component of any language. For example, without grammar one cannot understand the time of action, whether it is past or present, idioms and the correct construction of a sentence.
In my opinion, the simplest way to understand the grammar of the language, rather than just studying grammar rules, is to read any Italian book or newspaper. So, I am used to pushing my students to read as much as they can and, possibly, loudly (in this way, it is easier for them to acquire a good vocabulary too).
– Secondly, I often open free debates about different topics (the students can speak in Italian about anything they feel like) and, at the same time, I address them to use the language correctly, as the spoken language has to be understood. This will bring my students to use a correct pronunciation and expose their ideas clearly.
– Thirdly, listening! A good method to learn Italian is watching Italian movies, news, shows and getting in touch with Italian people. These methods allow to understand not only the language but also the Italian culture and "behaviour", that is why I like to motivate my students to watch Italian TV and get connected with natives.
Furthermore, another important aspect to improve Italian language is the atmosphere!
The atmosphere should be quite, informal and cheerful and I encourage my students to talk on any topic and problem.
During my experience, I dealt with people who came from different country and, thanks to them, I learnt how each and every one had different culture and way of seeing the world. I think that the best way to be a great teacher is to keep an open mind and understand students' difficulties while learning, by helping them to overcome their problems and fears. I explain in a clear and direct way by always keeping an eye on the tougher topics, trying to illustrate them in different ways to make all students understand them. In addition, I gained high-quality teaching skills during my Degree and PhD studies and I am sure I can awaken my students' interest in learning more. Furthermore, I know how to handle my class well by opening debates and arousing important doubts related to the subject.