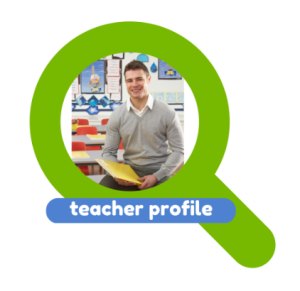 [wpsc_products product_id='464′]
Teacher name: Ana
I am a native Spanish teacher with French and English as Second Language and with Qualified Teacher Status, specialized in Secondary Education and with relevant work experience in Primary and Secondary Education both in Spain and in United Kingdom. I am currently settled in East London. I am hard-working, responsible, dynamic, willing to learn, positive and very creative and communicative.
As regards my teaching experience in United Kingdom, my position as a Spanish Language Assistant in a Secondary School in Wales during a whole academic year provided me with the opportunity to gain experience in teaching Spanish as a Foreign Language and also to teach according to the British Modern Foreign Language curriculum. I also have work experience in teaching English, Spanish as a Foreign Language and French in different schools and language academies in Spain, which has permitted me to adapt to different environments, to have the ability to deal with students of different levels in class, to create new materials and resources for teachers and students, to work cooperatively with the Modern Foreign Language Department and the Language Clubs and also to carry out all the duties associated with the teacher position.
I have a deep interest in Education and Languages, especially in English, French and Spanish. This can be observed in the fact that not only am I graduated in English-Spanish Translation and Interpretation with French as a third language, but I also studied abroad at Birmingham University and I have completed several educational courses, a Preparing to Teach Course at Swansea Metropolitan University, a Theoretical and Practical Specialization Course of Spanish as Foreign Language certified by the Cervantes Institute and a Master of Teaching in Secondary Education, Further Education and Vocational Education with the specialty of Modern Foreign Languages: Spanish and English.
First of all, I consider myself patient with students of all the different learning levels in class. I am very positive and enthusiastic with students, teaching and learning and over all with my subject. Secondly, I am respectful with all students since I like to create a very good and peaceful atmosphere in which we can debate about different topics without any lack of respect of people. Thirdly, I am very creative and innovative because I am always creating new materials and games to make lessons more dynamic. Finally, I also consider myself a professional teacher because I am always willing to learn about new resources, educational matters and also to learn from my own students.