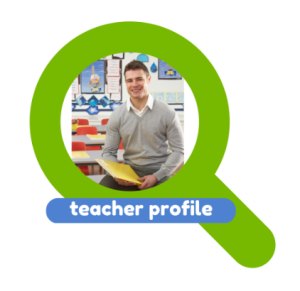 Hello, my name is Marie, I am Belgian and Mexican and just arrived in London.
My previous experience in teaching was in Mexico where I studied to be a French teacher and worked 9 months as one. I gave class to adults and children, to individuals and to groups of all levels. Here in London, I have started to give some particular classes.
I have little experience in teaching Spanish but, as it is my second language and with my teaching experience of French, I believe I am totally able to teach it too.
I am rigorous in my work, good at prioritising and like to plan it in advance. I for instance demonstrated this ability while I was working as a French teacher at Klap&Co, a Mexican language school, where I organised many individual and group class for different levels for a same day. Besides working individually, I also enjoy working in team.
I try to make the lesson atractive beause it is the only way to motivate the student to learn a new language. I try to make them play with the language and make funny lessons. I make a lot of dialogues, I try to make the students speak the more they can and always introduce a bit of culture in the lesson. Also, it is important to adapt to the students and to adapt one's own class to them and with the way they learn. I also like to have a feedback from my students to know what they would like to change or which points they would like. Likewise, it is important to make meetings with the other teachers of the school and the director to speak about what can be improved.