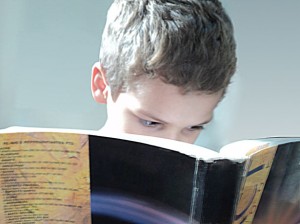 Did you know that German is the most extensively spoken language in Europe? Amazingly, the German language is spoken officially not only in Germany but in many other European countries including Austria, Switzerland and Liechtenstein.
Knowing that Germany does really good business with Canada as an importer and exporter with earnings of at least EUR 2.409 billion every year, your global career is enhanced further if you know a second language such as German.
Find more business opportunities with the country with the third strongest economy in the world – Germany.
In the field of science, German is the second most used language. This is the reason why many scientists suggest that their students learn German. Germany also ranks third when it comes to contribution to research and development.
Do you like reading books? Then you must be aware that one in ten books published worldwide is in the German language. Aside from that, German speakers generate at least 80,000 brand new titles annually. With the knowledge of German, enjoy more books than ever before.
Germans like to travel a lot. This can be attested to the fact that they are allotted about six weeks of leave per year plus a lot of money to spend. In many cases, they end up travelling. This means it's highly likely for you to bump into a German tourist to speak German to.
Appreciate German literature, classical music, art and psychology even better if they're heard or read in German.
As far as internet presence is concerned, the German language bags the top two spot with more than eight million Internet domains with .de. You get to expand your web resources more when you do your research when you can read and understand German.
Improve your language arts skills better by learning a second language such as German. Understand English better, improve your literacy rate and develop your listening skills by studying German.
Consider learning another language such as German as part of your personal development. Boost your self-confidence and achieve a sense of fulfilment when you learn another language.
Interested students either beginners or more advanced levels can learn German in London with the language class. The schools offers private and group lessons in Liverpool street or at the student location, office or home. Call today for a quote or a free consultation.